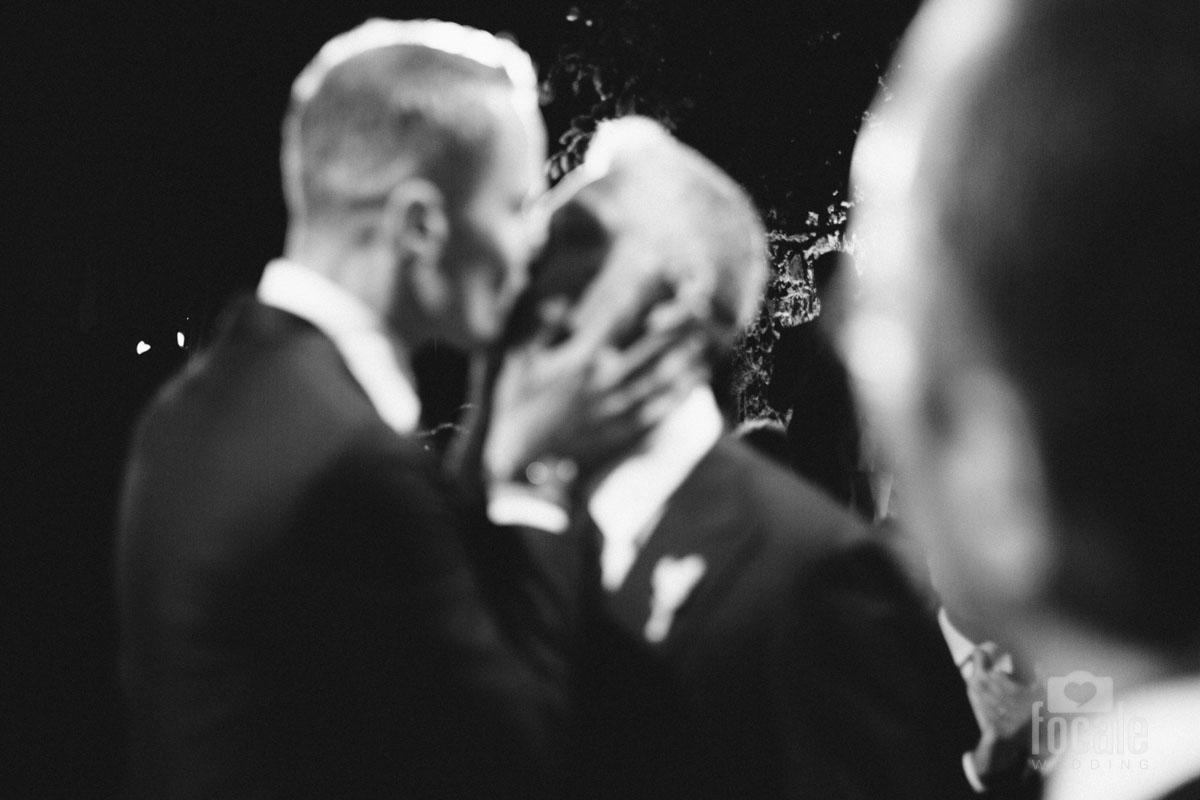 Castello di Chiaramonte - Agrigento - 2014
Love is love. Love is one! Antonio and Vincenzo's wedding.
Antonio and Vincenzo are two Italians, like many others. They live together in Rome. They work hard, every single day. They pay taxes. They love their country. They lead a quiet life. They have many friends … Well! So? You may say: what's strange abut it? Nothing, except that still in 2015, in Italy gay wedding, same-sex marriages are not legally recognized. This failure to legal recognition discriminates their right to protect each other, discriminates their right to protect and take care of each other. Antonio is from Sicily, Vincenzo was born in Puglia. On November 6, 2013, they decided to get married in New York, attended by a few close friends. In a few hours the dream of a lifetime come true. Their love is legally recognized in New York state and in many others around the world, but not in the one where they live and where they want to stay.
Supported by each other's unstoppable strength and convinced of their own feelings, Antonio and Vincenzo wanted to give a signal, a testimony of their love. In july, 2014  the 27, they chose the enchanting scenery of the Chiaramonte Castle in Siculiana, in the province of Agrigento, just few steps from the Valley of the Temples, in a land rich in history and beauty, to bring together family and friends from all corner of the world and to seal their union.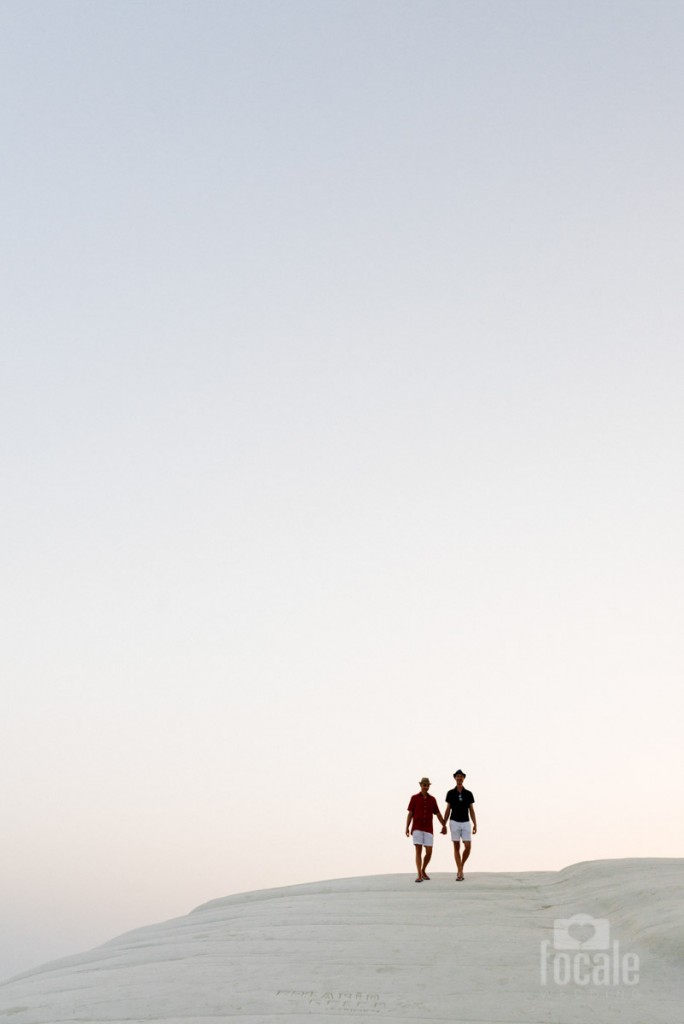 That evening, which according to many will be unforgettable and fabulous, the newlyweds have given emotions of joy and peace, pure and fresh, with a touch of understated elegance.
It's the sunset at the Castle of Chiaramonte and the guests arrive. They are immersed immediately in an elegant and soothing atmosphere with selected music, tasty finger food, a rich cocktail bar, the stunning sunset from the rooftop terrace of the castle and the lovely entertainment of the photoboot where friends and relatives had fun giving a personal photographic memory o the bride and groom. Then all the guests gather to witness an unexpected and touching dance themed on the freedom of love: a large group of dancers, dancing following the rhythm of a suggestive music played live by the DJ.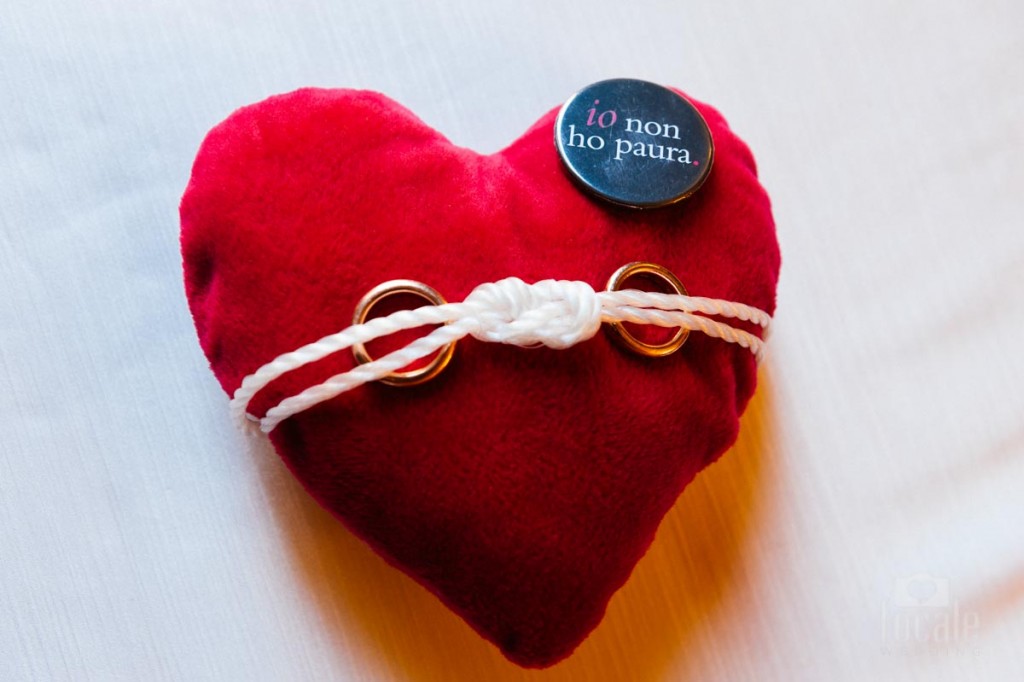 Soon after, everyone is invited to take a seat in the square. The walls light up slowly of the rainbow flag colors, while on a giant screen placed over the "altar" starts a exciting photos-video projection focused on the love history of the couple and on their love proclamation in New York. In the presence of their witnesses and the three goddesses that represent the Sensuality, Patience and Tenacity of their history, the two husbands trace softly and gently the stages of their love story, marked by moments so sweet as bitter, so joyful as hard. It was a unique ceremony because it was focuses not only on the promise of eternal love, but also on the mutual forgiveness. The all nigh was deliberately supported also by some real punch in the stomach as the unexpected and breathtaking play which took place in the dungeons: the old prisons of the Chiaramonte Castle.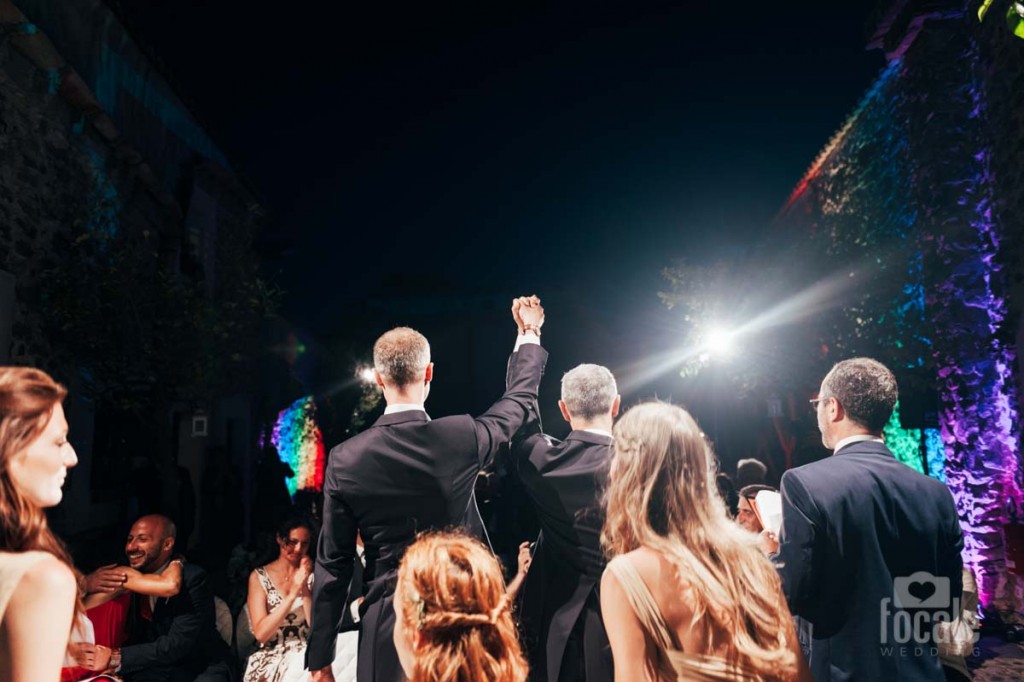 Antonio says:
– "We brought to the altar the essence of our love: the support of our loved ones, parents and relatives, who despite all, they are always getting close. We saw the light and the smile reflected in the eyes and on the lips of our guests. We shared the love, we felt the warmth of the embrace of all our guests, even of those with less tender heart. All the guests were moved and clapped continuously, enchanted by the universal theme of love. We believe that the pictures are worth more than thousand words "-.

Vincenzo adds in end:
-"We want to share our joy, through our wedding video, with those who have been with us that day, but also with those who were not. And even more we want to share it with those who are skeptical or prevented, with those who ignore what is normal love between two men or two women. In our small and as far as we can, we want bear witness to the normal and the beauty of love, in all its forms, hoping to bring a drop of courage and strength to those who still are afraid, to who pretends to himself, to those fleeing from themselves, to who hides or becomes convinced of being 'wrong' or 'different', to those who can not fully express their emotions, lest repercussions in family, at work or in society. We hope to give a pause to those who condemn the others and to those who do not know what they ignores. The love of two people who love each other makes a unique entity. Love is love. Love is one!
"Love, free your heart and soul from fear. Always be free to fully express yourself"
This is why we ask everyone to share and forward our wedding video! Because LOVE IS LOVE. LOVE IS ONE"-.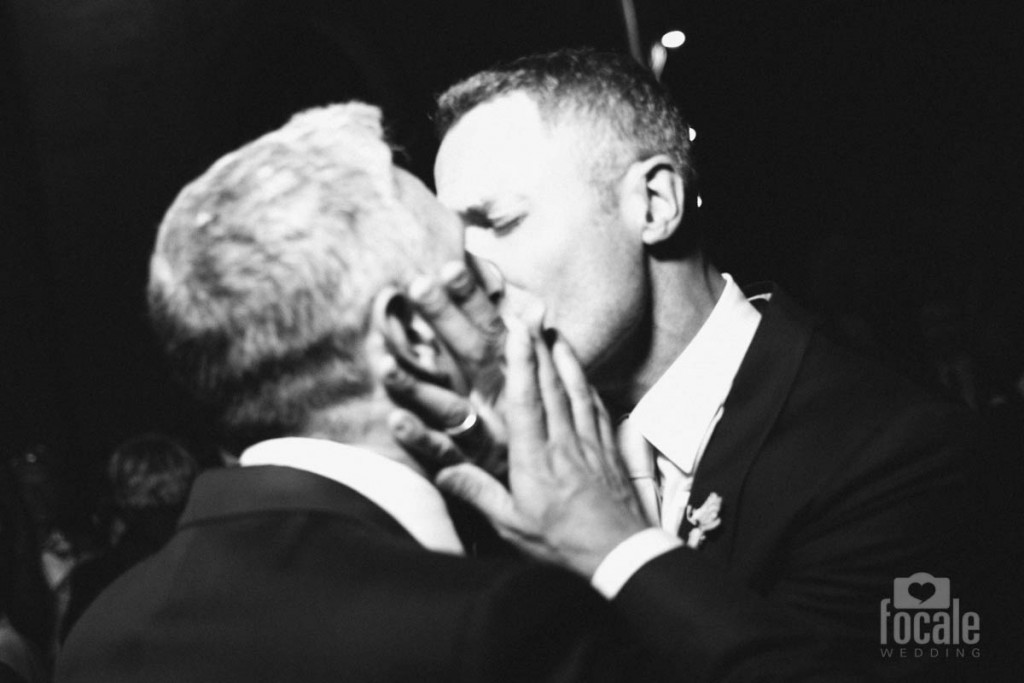 ---